What happened this week? A week of doggies, watched an advanced screening of Crazy Rich Asians, ate delicious food, my Cinderella TOMS were delivered, and picked up my bridesmaid dress. Alterations were done! YAY!!!
To the pictures!
Monday, August 6, 2018
Lazy Monday!
A day spent with doggies.
Hi Sal Gal! 🙂
Spending my afternoon with Coco. She's the best!
Beari naps.
Indian leftovers. Always good!
That was my Monday. Very mellow.
Tuesday, August 7, 2018
Another day spent at home with doggies. Perfection!
Chilling. Afternoon naps.
Before Coco peed on me. Eep. All's okay.
I showered and took care of laundry ASAP.
Vietnamese food for dinner. Thanks, family! 🙂
Wednesday, August 8, 2018
Watched Love Actually before bed. One of my all-time favorites!!! ❤
Breakfast! So simple, but good.
The first part of my day was spent with the doggies. YAY!
I had to deal with the smoke alarms going off before heading out to the movies. It was driving me nuts. Ah!
But we took care of it and then it was time to see Crazy Rich Asians.
Foggy!
BART in foggy Daly City.
We found a decent parking spot in the structure. The walk wasn't bad.
The line to get in. Everyone's here for the same reason! 😛
A selfie before the movie! Me, Bianca, Katie, and Adrian. 😀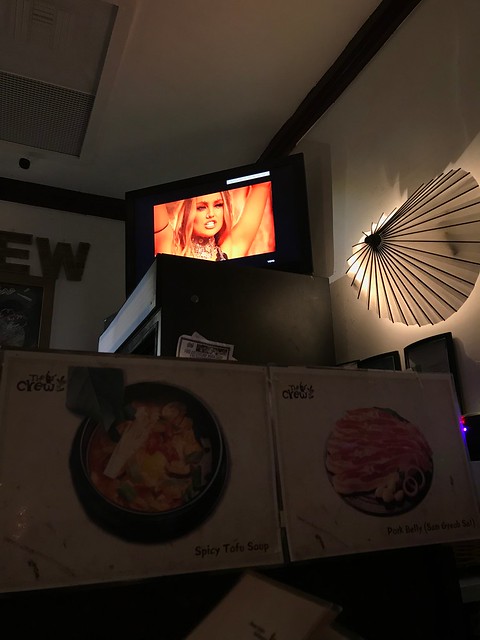 We decided on Korean food for dinner. We went to The Crew.
HI LITTLE MIX! LOVE THEM. ❤
Kimchi fried rice! Our favorite.
It was a great day! I'd like to read the book now. I'm usually that way. See the movie first and then read the book.
Thursday, August 9, 2018
Ted's! We always get it on Thursdays. PERFECTION!
Niners preseason and the Giants game. Good to see Barry Zito!
WINNERS! I know it's preseason, but it's exciting to watch football again. HEY JIMMY G! 😛
HI SAL!
Friday, August 10, 2018
I didn't sleep very well. I took this picture before I fell asleep.
Corn flakes! The best.
I got to pick up my shoes! YAYYY.
Saturday, August 11, 2018
I took care of some errands! Found the trilogy. Bought the first book. My goal is to read all three.
Got home in time to watch the Bonds retirement ceremony on TV.
Another day of doggie naps. Aww.
Very chill Saturday. Enjoying the summer while I still can!
Sunday, August 12, 2018
Where's Beari? Lol.
She eventually fell asleep at 3:30am.
She likes to play a lot before bed.
MY AGGIES!!! Yay, Amy G!!! 🙂
Thankfully the Giants won the game. They were shutout on Saturday.
An evening stroll in the neighborhood. Still gotta try this place out sometime.
That was my week.
Thanks for stopping by!
b